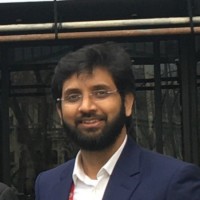 Ruhul Amin was appointed as Robi's Chief Strategy Officer in June , 2019. Immediately before this, he was Deputy Chief Financial Officer in Robi and Financial Controller of Axiata Group. Guiding Robi through formulating its future corporate strategy, Ruhul is responsible for driving data-led digital transformation through strategic leadership and implementation of big data analytics, artificial intelligence and blockchain. He joined Robi in October, 2011.
Ruhul also worked with Axiata Group as Head of Merger & Acquisition Strategy and Special Projects. Before joining Axiata Group, Ruhul was in Robi in different roles, including that of Financial Controller.
Ruhul has been a part of Bangladesh's rapidly growing telecoms sector for 18 years. He started his journey with Grameenphone back in 2001. He is a certified Chartered Accountant from Institute of Chartered Accountants of Bangladesh (ICAB). Ruhul received certification on INSEAD Telco Strategy, AXIATA-INSEAD Financial Leadership Development and Transition to General Management Program.